[
We often forget how important flooring is in our interior design, a feature that can easily make or break a space. That's why it's crucial to ensure the foundations of your floor design perfectly complements your home's interiors. In fact, a floor renovation can completely change your impression of an old room. If your home's floors have been through the wringer and need an immediate upgrade, a floor renovation is the perfect home improvement project for you. 
With the recent home improvement boom, the demand for floor renovations has grown exponentially, as they are among the most popular home improvement projects for 2022. This means the time to start planning your new floor design is now.
Thinking of renovating your floors and making them look how you've always wanted? Get inspired by our most popular, efficient, and aesthetically pleasing floors below: 
1.     Herringbone Parquet pattern floor
Looking for a unique look for your flooring design? Herringbone flooring is a simple yet impactful design that allows you to choose from a multitude of options. Decide which shapes, colours, and sizes to create a customised flooring design just for you. Herringbone floor is suitable for all rooms in your home, whether that's your kitchen, bedroom, or living area. Oak herringbone floor makes the perfect diverse look for your room, adding personality and depth immediately to your home.
Looking for a flooring specialist? Find vetted, trusted tradespeople on Rated People.
FIND FLOORING SPECIALIST
2.     Flagstone floor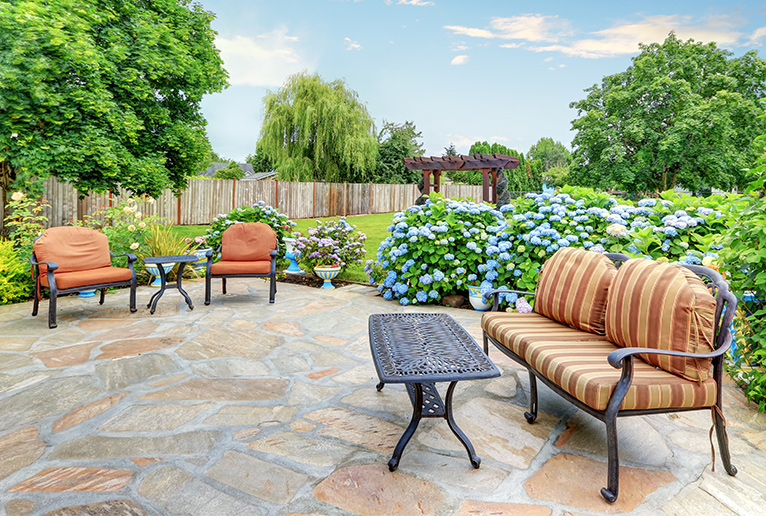 Flagstone flooring remains popular no matter the current home interior trends. The timeless, natural design of flagstone flooring makes it one of the best options for a floor renovation. If you want quality and value in your flooring this might be the perfect choice for you. The stone flooring comes in a wide variety of styles from rustic white limestone to modern muted-grey limestone to match your vision for your floor design. 
3.     Concrete floor
A design that is rising in popularity is concrete flooring. Asking yourself if this is the floor design idea for you? Concrete floors are extremely strong, durable, and effortlessly impactful. With the right maintenance and installation concrete floors can create a dramatic look to act as the perfect finish for your home.
Ready to beat the boom and start your floor renovation? Find professional flooring specialists by posting your job on Rated People.
FIND FLOORING SPECIALIST
Find out more ways to add value to your home in our latest Home Improvement Trends Report.